History Happy Hour featuring Junius Rochester
Tuesday, May 23, 2017 5:30 pm - 7:00 pm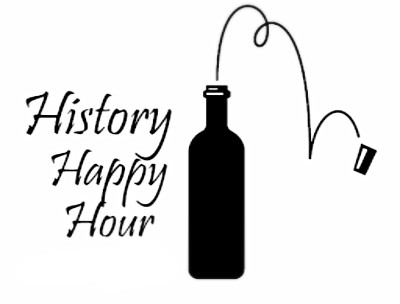 Location:
South Tower Conference Rooms in building adjacent to WSJHS Exhibit Gallery, Lower Queen Anne
Description:
Join us for the next History Happy Hour on May 23rd featuring a talk by historian Junius Rochester presenting:
JEFFERSON'S BIBLE: HOW OUR THIRD PRESIDENT VIEWED CHRISTIANS, JEWS, MUSLIMS AND OTHERS AS PART OF THE NEW NATION.

Refreshments will be provided. RSVP required for admittance. $5 for WSJHS members, $10 non-members

More information about the speaker:

JUNIUS ROCHESTER, a lifelong resident of Seattle, Washington, and graduate of Garfield High School, has a BA from Whitman College, Walla Walla, Washington, and is a graduate of Harvard Business School, Boston, Massachusetts.

Junius is the author of ten books: including The Last Electric Trolley, a Seattle history; Seattle's Best-Kept Secret, a history of the Lighthouse for the Blind; Lakelure: A Tale of Medina, Washington, history of a city; Roots and Branches, the religious heritage of the Pacific Northwest; Thirty Years Over the Top, a history of Scandinavian Airlines System's polar flights, Seattle-Copenhagen, 1966-1996; Little St. Simons Island on the Coast of Georgia, an informal portrait of the Georgia Barrier Islands; and Charles P. Berolzheimer: Teacher, Linguist, Traveler, Scientist, about the California forest products industry through the life of one its pioneers.

He has written hundreds of articles for regional and national publications and for seven years was Regional Historian at KUOW-FM, the Pacific Northwest's National Public Radio affiliate. For the past fifteen years he has given presentations to numerous organizations, including aboard cruise ships in Alaska, the Columbia River, the Intracoastal Waterway (U.S. East Coast), and the Baltic Sea and Scotland/Orkney Islands. Junius is past president of the Pioneer Association of the State of Washington and of the Pacific Northwest Historians Guild.

In 1995, Junius was given a joint Project Award by the Association of King County Historical Organizations and the King County Landmarks and Heritage Commission. In 2006, he received an Award of Merit from the American Association for State and Local History (AASLH). Several of his books have been cited for awards. In 2014, Junius was chosen Historian of the Year by the Pacific Northwest Historians Guild.