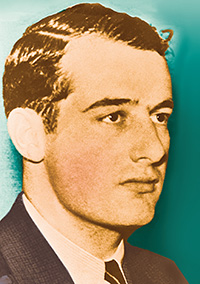 On behalf of the Nordic Heritage Museum, we invite you to a dinner honoring the memory of Raoul Wallenberg, Mr. Wallenberg was a Swedish diplomat who intervened to save thousands of Jews from deportation to Nazi concentration camps.
The event will feature guest speaker Ruth Jacoby, former Swedish Ambassador to Germany and Italy. Ambassador Jacoby has also worked for the Ministry of Foreign Affairs Stockholm and as the Executive Director of many global corporations.
The Washington State Jewish Historical Society is a proud partner of the
Nordic Heritage Museum and the Raoul Wallenberg dinner.