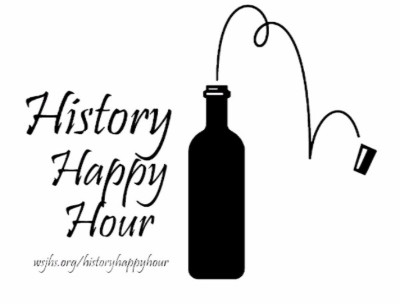 History Happy Hour featuring Peter Curtis
Tuesday, March 20th 5:30-7pm

Join us, in partnership with the Holocaust Center for Humanity, for the next History Happy Hour on March 20th and hosted at the Holocaust Center. Speaker and author Peter Curtis will read an excerpt from his book "The Dragontail Buttonhole", accompanied by a slide show of Prague during Nazi occupation, and discuss his journey to, and life in, Washington State.
Light refreshments will be provided.
$5 for members, $10 for non-members
RSVP required for admittance - Location is The Henry and Sandra Friedman Holocaust Center for Humanity at 2045 Second Ave, at the corner of Second and Lenora.
The Henry and Sandra Friedman Holocaust Center for Humanity's Anne Frank exhibit, will be open prior to the program from 4:30pm.
About the speaker:
Peter Curtis was born in Kosiče in Eastern Slovakia. Later, as a child in England he was enthralled by books like Treasure Island, King Solomon's Mines and The 39 Steps. Peter dreamed of writing tales of adventure.
As a young man, Peter trained at Guy's Hospital, London, specializing in joint and back problems. But when he found that people's lives were more interesting than inflammation he turned to family doctoring in the English countryside and began writing about dramatic or amusing incidents in his practice. Some of his short stories were published. The years passed and he moved with my family to the University of North Carolina.
As his family elders and parents passed on, Peter inherited their photographs and documents and began to piece together the family's Slovak history. They had been the enthusiastic citizens of a dynamic democratic country, Czechoslovakia, until it was swallowed by Germany during the great and tragic dislocation of WWII. What they went through moved Peter to write an adventure story close to his heart.